In a world where tag sizes are already hard to deal with, enter bridal...
We'll just come right out and say it- bridal sizing doesn't make any sense.
Some brands are spot on (Watters, Wtoo, Willowby), others run 2-4 sizes small (Hayely Paige, Maggie Sottero). Add in previously altered gowns and pretty much anything goes.
While we can't go in and measure every single gown, we wanted to provide a resource for you to check measurements, and navigate online shopping with us!
Below you will find some shopping tips, as well as sizing charts from some of our most popular designers.
SIZING TIPS + TRICKS
In general, we say anywhere from 2-4 sizes past your pant size is a good place to start with bridal sizing.
Typically, a gown can be altered about 2-4 sizes down without losing the integrity of the dress (size 14 to a size 10).
If the gown is unaltered, it will usually have about an inch of wiggle room to be let out (this all depends on where the gown is not fitting quite right).
Bridal sizing is all about measurements and not the size stamped on the tag.Each designer comes up with their own system on how their sizing works. Don't be surprised if you fit into a 14 and a 20 the same. 
We cannot reiterate this enough- TAG SIZE DOESN'T DEFINE YOU. You are no less beautiful in a size 2 or a 22.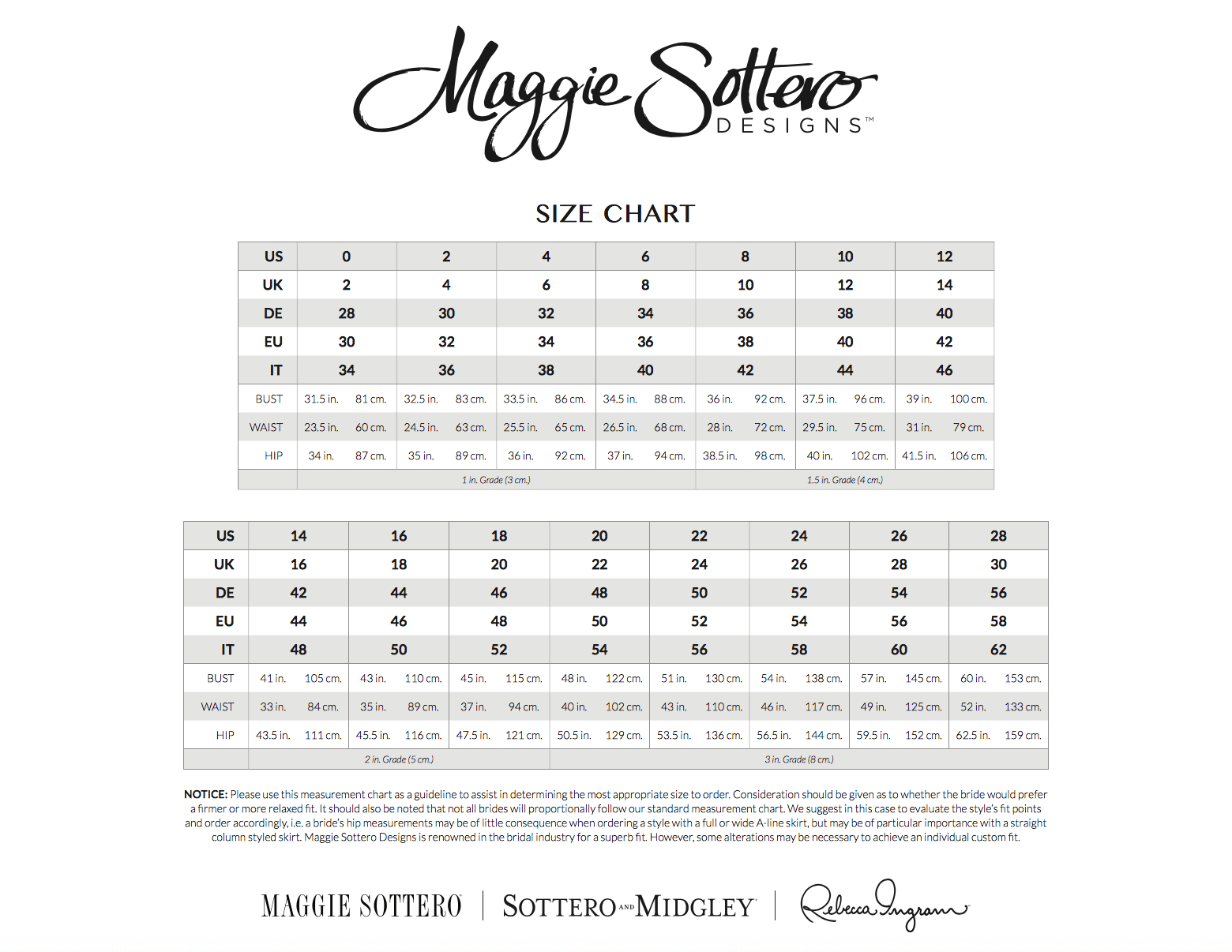 ---